Going to a Barbershop (Season 1, #2)
Podcast: Play in new window | Download
Subscribe: Apple Podcasts | Android | Google Podcasts | Stitcher | RSS | More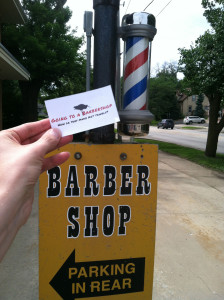 Man Afraid of Everything is a podcast series about what it's like to do the things you're afraid of.
Articles Used for Research
The Straight Razor Shave Lecture with Donnie Hawley
Yelp Reviews: West Side Barber Shop
Yelp Reviews: Liberty Barber Shop
Credits
Featured Barber Shop: West Side Barber Shop
Theme music by EfeflowBeats.
Sponsors
Wut? No.