Going to a Barbershop (Season 1, #2)
Podcast: Play in new window | Download
Subscribe: Apple Podcasts | Android | Google Podcasts | Stitcher | RSS | More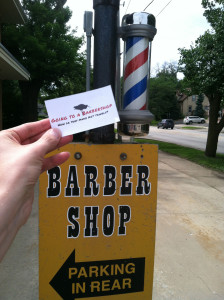 Man Afraid of Everything is a podcast series about what it's like to do the things you're afraid of.
Explore the unknown and report back. Check out the Get Afraid Journal!
Articles Used for Research
The Straight Razor Shave Lecture with Donnie Hawley
Yelp Reviews: West Side Barber Shop
Yelp Reviews: Liberty Barber Shop
Credits
Featured Barber Shop: West Side Barber Shop
Theme music by EfeflowBeats.
Sponsors
Wut? No.