Podcast Brunch Club
This month, step out of your comfort zone by joining a chapter of Podcast Brunch Club!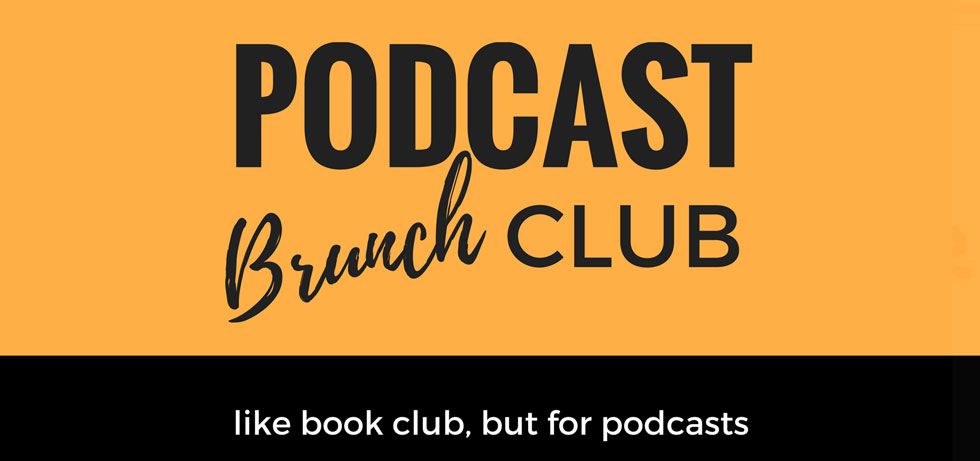 What's Podcast Brunch Club (PBC)?
It's like book club, but for podcasts.
Every month, PBC releases a new listening list featuring themes like, secrets, fear, and creativity.
Members listen and get together to discuss the theme over brunch!
Why PBC?
I've grown more comfortable with my shyness over the years, but I still tend to be pretty quiet in social situations.
Which is why my first few visits to PBC were a little intimidating. I was especially nervous for the first brunch I went to back in 2018. I'd never been to the neighborhood before and I didn't know anybody there. It was also packed and the group was split between two tables.
Luckily, the founder of PBC, Adela Mizrachi, was the leader of my local chapter in Chicago and provided a warm welcome. She also broke the ice by introducing me to everyone at the table. It's a lot harder to introduce yourself to someone after you've been sipping tea at a table with them for 10 minutes.
PBC has also been a great environment to practice jumping into conversations. It's still tricky for me to figure out when to speak up, but I think I've improved. If I miss a chance I try not to hold onto my thought for too long at the expense of continuing conversation.
I've been to several meetings and it's always been a lot of fun. We've talked about looking for love, art thieves, and tracking down Albert Einstein's missing brain.
Tips to make listening more manageable
Don't binge. Instead, break up your listening times.
It's ok if you can't listen to every episode.
Take notes.
Ideas to make listening a little more interesting
Scan the questions to kickstart conversations at the end of the listening list.
Keep the questions in mind while you listen. How would you answer them?
Optional
If you can't find a local chapter. Why not start one? They also have a virtual chapter you can join from anywhere.
---
Let's get afraid together. Tag me on social.
Twitter: @getafraid
Instagram: @manafraid
Add the following hashtags:
#getafraid and #podcastbrunch